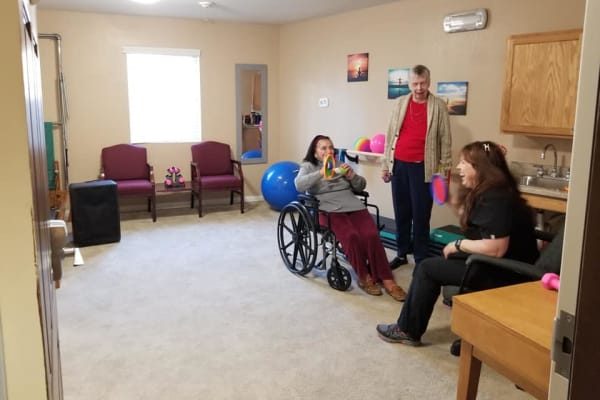 Memory Care For Dementia & Alzheimer's Disease
We believe that those who are living with Alzheimer's Disease and other dementia can experience a life worth living by honoring the whole person and supporting independence and quality of life. We also believe that loved ones can maintain a connection with those who have cognitive loss through our person-centered, senior-directed approach and our validation communication methods as taught in our "Moments" program.
We believe that music can nourish the spirit, improve cognition, reduce anxiety, and bring joy and happiness. 
Moments
Ridgeline Management Company's signature program, "Moments" is developed to meet the needs of each of our residents through all stages of dementia. The program will attempt to maintain a safe, secure, and predictable environment that fosters a sense of independence and well-being. It will improve residents' self-esteem through meaningful activities designed around each person's interests, talents, and abilities.
Program Overview
At Ridgeline, we train our caregivers to educate them in all stages of dementia (early, middle, and late). Not only will we teach our caregivers how to take care of the residents but also themselves. Because let's face it, caring for others is hard work.
Our Memory Care Neighborhood is a place for our residents to receive the support and assistance they need, while feeling as much "at home" as possible. The goal of "Moments" program is to design an environment for our residents living with dementia to maximize awareness and orientation. We are here to help retain abilities and maintain their independence as long as possible. It is designed to fulfill Ridgeline's mission: creating an environment where moments of joy, independence, and wellness provided each and every day.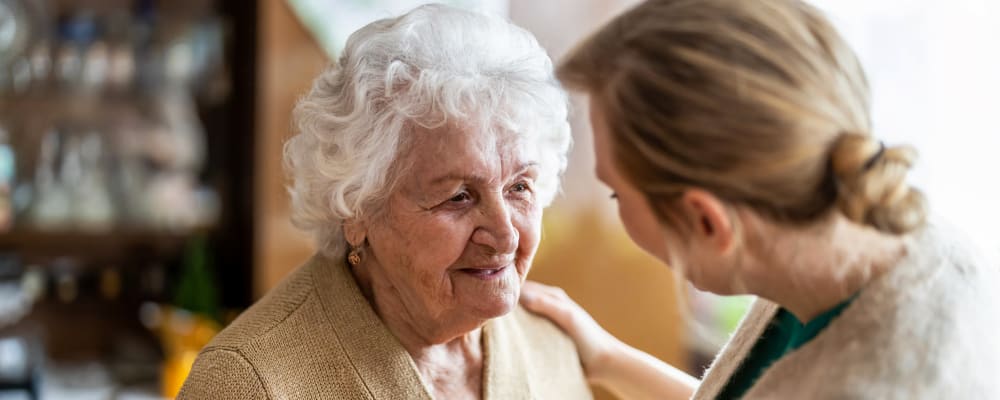 Benefits of living at a community-based Memory Care setting include:
Education and support for family members and friends to learn how to communicate and maintain relationships with those who are living with memory loss
Regular human interaction and programs to engage the memory-impaired individual in daily life, minimizing isolation
Diet and Exercise programming
Senior well-being monitoring and communication with family and health care providers
Secured community with keypad entry to minimize risk of wandering
Peace of mind for families, so the focus can be on maintaining relationships with the person living with cognitive losses to create joyful memories, allowing the community caregivers to care for the physical needs.